Over the years, we have developed DX solutions such as digital workplaces, digital assistants, RPA tools and work style innovators for our own multiple IPs. . Using that experience-based DX realization know-how, we provide detailed advice on DX technical support services and business transformation support services.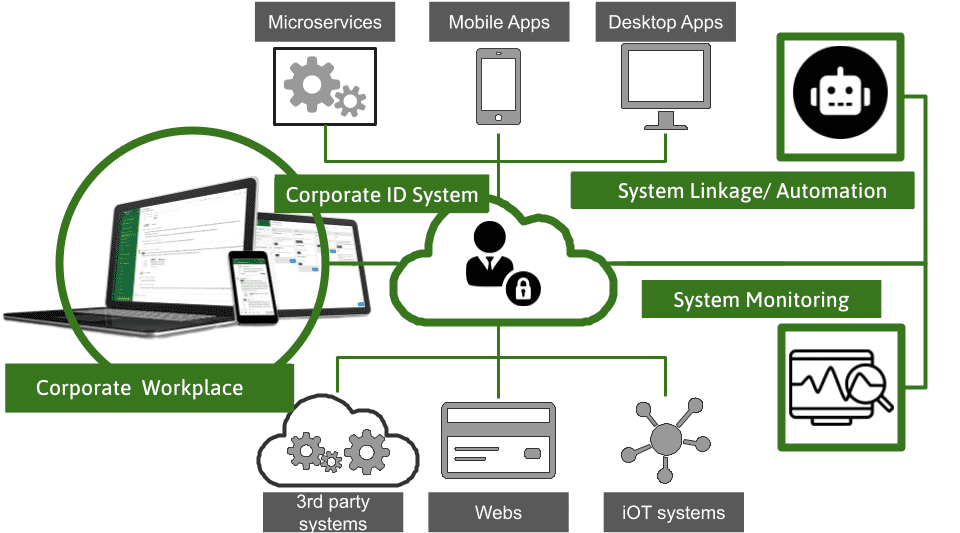 List of DX Solutions for In-house Products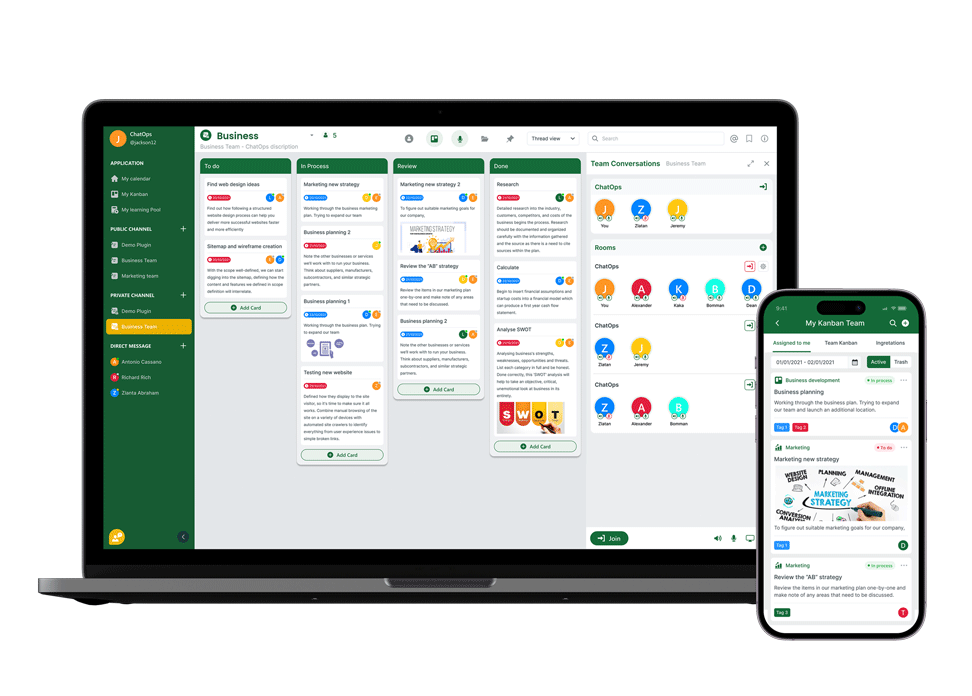 ChatOps Digital Workplace
It aims to accelerate DX methods by allowing people and systems to terse work together at scale, creating digital workspaces in organizations.
ChatOps is a platform that promotes a seamless collaboration environment by deeply embedding machine learning and enhanced automation.
With a single interface, you can connect and integrate multiple applications from different software systems in your organization via API/RPA, helping them run efficiently.
Digital assistant Aicobot
Aicobot Digital Assistant is a solution that uses machine learning and artificial intelligence to provide pre-made templates and deliver a chat experience to employees in your organization through text, chat interfaces. and voice.
Aicobot is an AI service that provides pre-made chat patterns and skills to provide a person-to-person chat experience with enterprise software systems via a text interface. Aicobot also allows businesses to develop their own library of templates and create their own custom skills to automate business operations in the digital age.
See More
Appflow | Low-code solution
Exploring Appflow's intuitive low-code-based application development that's perfect for connecting hardware devices, APIs, and online services, initiating automated workflows.
With AppFlow automates bi-directional data flows between applications in just a few clicks. Run the data flows at the frequency you choose, whether on a schedule, in response to a business event, or on demand.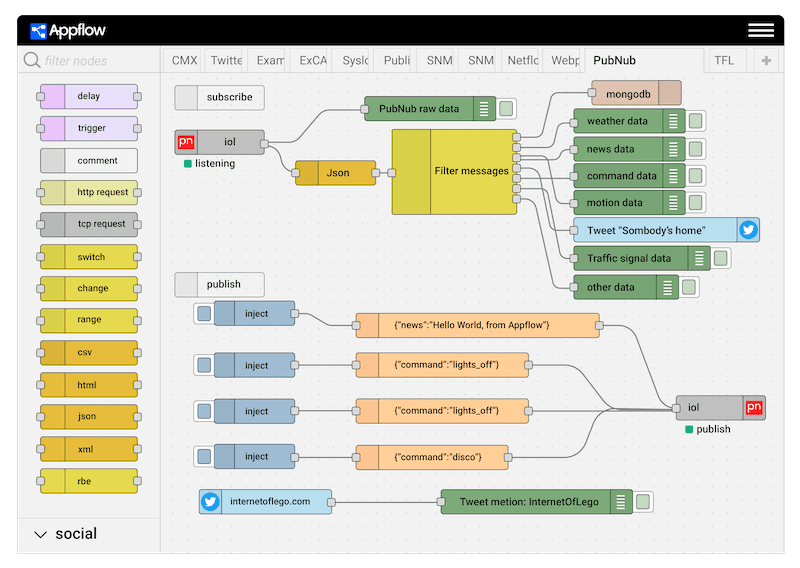 See More
The product has won many IT awards.
Sao Khue Award 2020 Excellent AI Solution
Top 10 AI/iOT companies in 2020
Top 10 National Digital Transformation Solutions
Viet Solutions 2021