Vietnam is one of the first human resource contractors for many foreign IT companies, especially Japanese companies. It can be said that Vietnam is not only simply a destination to reduce costs but also Vietnamese IT human resources are "youth", "abundance", "diligence", and "technical knowledge". Why is Vietnam's IT development technology expected to be so high among many countries in Southeast Asia and South Asia? This blog will explain why Vietnam has become a powerhouse in IT talent.
Why can Vietnam become a powerhouse in IT human resources?
According to the Vietnam IT Market Report, there are currently 480,000 IT engineers in Vietnam. Besides producing human resources, Vietnam is actively developing infrastructure and attracting foreign companies. For example, according to JETRO's "Education Industry (EdTech) Survey" by JETRO, the Internet usage rate in Vietnam is 70% (83.4% in Japan), and the smartphone ownership rate is 93 % (86.9% in Japan), far beyond Japan. The reason for this is that the spread of smartphones began before the spread of mobile phones (feature phones) and personal computers, but the 93% figure means that most people adults have smartphones.
What supports the popularity of devices is the maturity of the infrastructure. In other words, Vietnam's speed of Internet penetration and infrastructure development has reached a level of developed countries. The Vietnamese government is also actively attracting foreign IT companies that not only promote the domestic IT industry through subcontracting but also promote the employment of many IT engineers in Japan. Therefore, the Vietnamese Government provides 4 years of tax exemption and 9 years of tax exemption for foreign IT companies operating in Vietnam in the field of hardware and software.
National education policies, infrastructure development, and trying to attract IT companies have all paid off and Vietnam has developed into a powerhouse in terms of IT human resources.
IT fields that Vietnamese engineers and companies are good at
According to TOPDev, the publisher of Vietnam IT Market Report, the languages that Vietnamese engineers are good at are as follows.
Javascript (5%)

Java (1%)

PHP (43%)

Python (9%)

C#/.Net (1%)

Objective-C (5%)

C++ (2%)
These languages fulfill software development needs all over the world and the technical fields can grow very wide as follows.
Ancillary (5%)

Full stack (4%)

User Interface (0%)

Android (1%)

iOS (1%)
For this reason, the following industries are increasingly outsourcing offshore development to Vietnam.
Software Development

Web system development

Smartphone application development

HP production

Game application development

Illustration, animation, character design production

Data entry
In the above industries, labor costs account for a high proportion of development costs and in fact, it is difficult to reduce costs in Japan. For this reason, we often outsource development in Southeast Asia and South Asia, where labor costs are favorable. Especially, Vietnam has a great balance of technical capacity and affordability for such industries, so it is the best choice for outsourcing.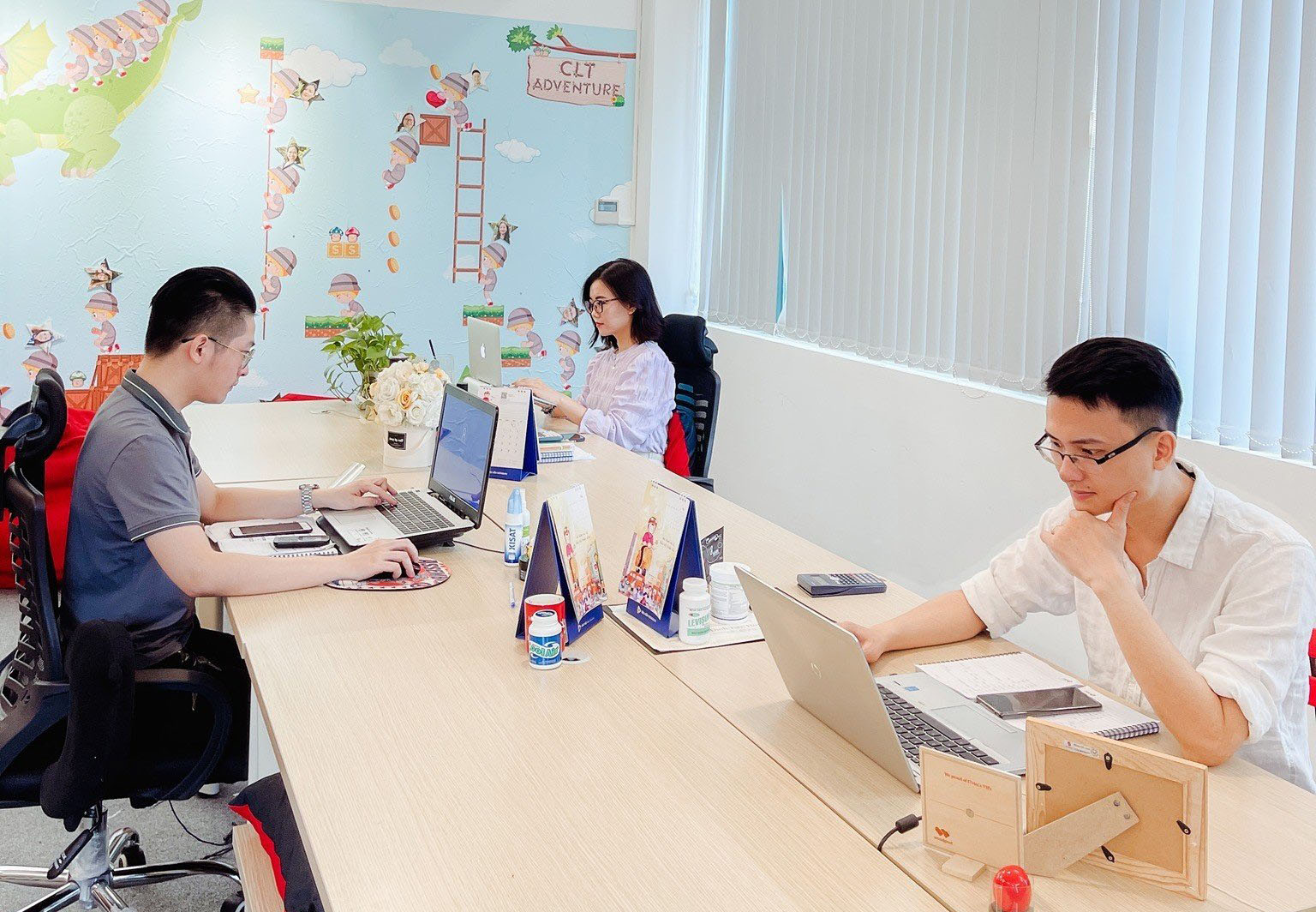 Also, don't forget to update with the latest technology which is a commendable point in Vietnam's IT human resources. Currently in Vietnam, the number of engineers who can handle the latest technologies such as AI (artificial intelligence), big data, and blockchain is increasing and can fill the number of advanced engineers that Japan can not provide. Maybe it makes Vietnam no longer just a destination for cost-cutting.
Vietnam's IT market promises to develop in the near future
Vietnam has become one of Asia's leading IT talent powerhouses thanks to many great national policies. How will it develop in the future? The Vietnamese government has announced that it will continue to promote digitization and digital transformation in the country.
In 2020, the Government of Vietnam approved the Plan "National Digital Transformation Program (DX) to 2025 and Policy to 2030", and the Prime Minister signed the Government Decree "749/QD-TTg" ". It makes Decree 749/QD-TTg of the Government the official document setting digital goals for Vietnam to become an advanced digital country by 2030.
In this document, by 2030, "100% fiber optic coverage", "ICT Development Index (IDI) is in the top 30 in the world (Japan ranked 10th in 2017, Vietnam ranked 108th). ", "Global Competitiveness Index (GCI)" Ranking: Among the top 30 in the world (Japan ranked 5th in 2018, Vietnam ranked 88th)" and "Broadband coverage: 5G coverage nationwide wave" is identified as a specific target.
As before, the Vietnamese government has focused on attracting foreign IT companies and developing abroad and training IT human resources, which is a promoted plan.
Lab under revenue sharing model called "Active Lab"
Lab development has the benefit of easy-to-gain experience and is not afraid of inefficiencies due to member changes, since development is basically done with permanent members. Fixed development memberships can be expensive if implemented in Japan and despite the high development efficiency, this is considered difficult in practice.
At our company NAL, there is a service called "Active Lab", which is a revenue-sharing lab-type development model, and an accompanying service called "Support for setting up a development base locally in Vietnam". "Active Lab" is not a general lab development type, but a model that can ensure stable and long-term resources, speed up product development, and support overseas expansion.
Specifically, "Active Lab" will solve the following problems.
Reduce development costs

Ensure medium and long-term development resources

Speed up new product development

Internal development and operations

Expanding abroad, expanding globally, establishing a development subsidiary in Vietnam

Support acquisition of IT companies in Vietnam

In the past 5 years, we have supported the establishment of 4 development subsidiaries of Japanese companies (with a total of 600 engineers).
*Source: "Active Labo" page: https://www.activelabo.jp/
In short
Vietnam has a stable political background and is a powerhouse in IT human resources with a good balance of safety, cost, and development ability. If many of Vietnam's excellent human resources are used for overseas development, it is possible to develop systems with better cost performance than Japan.
At NAL, we provide an "Active Lab" service to "reduce recruitment costs" and "solve engineer shortages". We will remove location restrictions, hire overseas IT personnel as if they were our own employees, recruit remote engineers, and continuously secure development resources.
Please contact NAL for more details!